Whether you are planning a social soiree, corporate meeting, or nonprofit event, Karbach's private events team is ready to help you create an extraordinary experience that your guests will never forget.
Capacity
Accommodates 25-750 guests.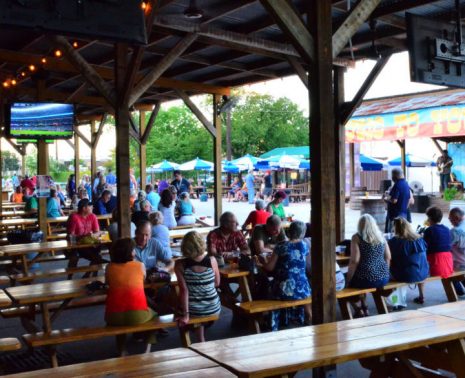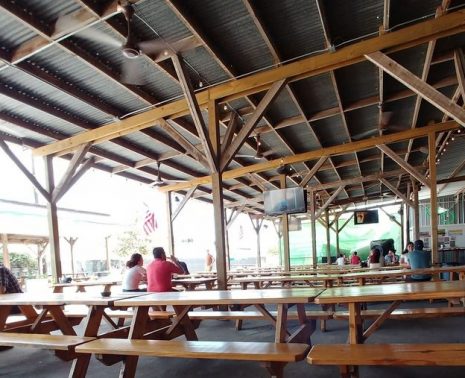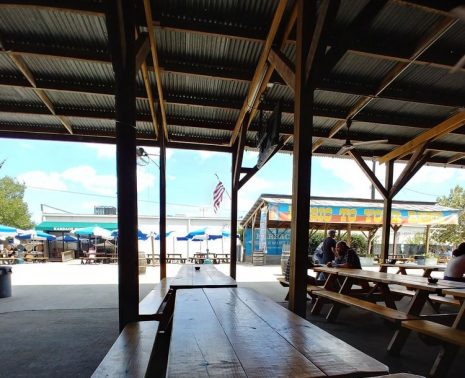 Karbach Beer

Glassware & Token Packages

Bartending Staff

Outdoor Stage

Picnic Style Tables

Convenient Parking

Family Friendly

Corn Hole & Jenga Games

Dog-Friendly Area

Semi-Private Areas

Awning Covered Space

Cooling Fans (May-Sept)

Heaters (Oct-March)
Karbach Beer
Glassware & Token Packages
Bartending Staff
Outdoor Stage
Picnic Style Tables
Convenient Parking
Family Friendly
Corn Hole & Jenga Games
Dog-Friendly Area
Semi-Private Areas
Awning Covered Space
Cooling Fans (May-Sept)
Heaters (Oct-March)
Outdoor area can accommodate parties from 25 to 2,000
Rows of picnic tables can accommodate many different party sizes and dining options
Karbach beer; Mainstays & Seasonal
Two Bars with 25 Beer taps
Karbach Brewing Co. will provide trained, TABC licensed bartenders, with the number of bartenders determined by Karbach based on the nature and size of your event. Bar will close at least 15 minutes prior to the scheduled closing time of the Biergarten
Sorry, wine and liquor are not served. By Texas ABC law, outside alcohol may not be on Karbach property at any time
Karbach Beer: Mainstays & Seasonals
Plastic Cups Provided
Souvenir glassware available for purchase
Karbach will provide licensed TABC servers at biergarten bars. Hosts can either provide an open bar, charged on consumption, or provide a set amount of drink tickets per person*.
* service fee and gratuity totaling 27% will be applied to all events
Due to the current pandemic, COVID-19, we are currently not offering tours of our production facility until further notice to ensure the health and safety of our brewing and production team.
Take a private 30-minute tour of our beautiful state of the art brewing facility
Tours do require all guests to wear closed toe shoes and personal protective eye wear which we will provide. Safety of our guests and employees is a top priority. All guests must adhere to the safety guidelines provided by our tour guide. Private tours are complementary to groups booking private events. Tours are subject to availability and limited to 35 people.
Suspended until further notice- All tours can be scheduled on the half hour from 3:30p-7:30p Monday – Friday and 11:30a – 5:30p Saturday and Sunday
The following equipment is available at no additional charge:
Direct TV (on 9 outdoor televisions; six 55" and three 65" TV's)
Wifi access
Karbach Restaurant & Patio offers several catering options which are perfect for our outdoor space. We can customize a menu to fit the size and formality of your event. To ensure the success of your event, all food selections must be made at least seven (7) business days before your event date.
Seasonal Crawfish Boils are available from March to May. Crawfish Boils start at $25 per person.
Sorry, we do not allow outside food vendors in the Biergarten.
3 on-site parking lots
Charter bus parking available with notice
All lots attended
Karbach Brewing Co. will provide a security guard on site for all events which conclude after 5:00pm.
Sunday
11:00am – 6:00pm
Monday – Tuesday
CLOSED
Wednesday – Thursday
3:00 – 10:00pm
Friday
3:00 – 11:00pm
Saturday
11:00am – 11:00pm
Private Event Rates (Based on 3 Hours)
Up To 2o People: $1,000 Food & Beverage minimum
21-30 People: $1,500 Food & Beverage minimum
31 Or More People: $2,000 Food & Beverage minimum
Service charges and gratuity totaling 25% will be added to the final subtotal.
A $500 deposit is required for all events with food service. Checks, Visa, Mastercard and Amex are accepted.
Cancellations (below policies are not applicable in the case of an Act of God)
Deposits are non-refundable.
Events cancelled within three (3) business days will be charged the full estimated charges plus service charge.
Events cancelled within fourteen (14) days will be charged 50% of the full estimated charges plus service charge.
Damages resulting from an event are the responsibility of the host
Taps are open and closed based on the hours of the Biergarten. Last call is announced 15 minutes prior to Closing.
No guests are allowed to serve themselves beer and guests who show signs of intoxication will not be served.
Karbach does allow additional decor to be brought in with the following exceptions: no balloons, no glitter / confetti, and no party poppers
All decorations, outside rentals, etc. must be removed from the space at the conclusion of the event.
Menu offerings and pricing are subject to change without notice. All menu selections require additional client signature to guarantee pricing and availability
Deliveries can be accepted one (1) business day prior to the event only with written permission from Karbach Brewing Co. Management. Not all early deliveries will be accepted, storage space is limited.
Vendors must plan on coming that evening or the next morning to retrieve any items used during your event. Karbach reserves the right to dispose of materials left for longer than five days.
All vendors are subject to Karbach Brewing Co. approval. Karbach Brewing Company reserves the right to deny 3rd party vendor requests at any time.
Karbach Brewing Co. is not responsible for lost or missing items.
Karbach reserves the right to ask guests to leave or conclude events should these guidelines not be adhered to.
Return to Booking Details