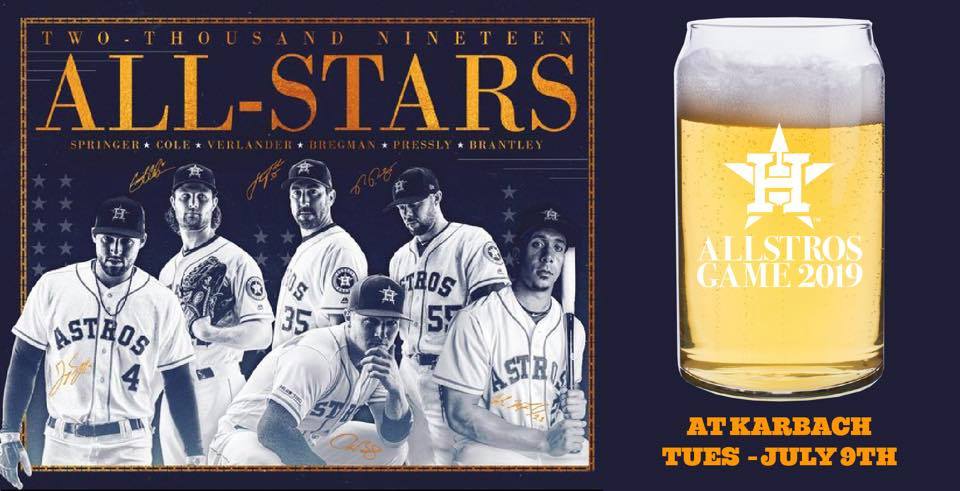 Allstros Watch Party at Karbach!
The Houston Astros are tearing it up this year and have SIX players headed to the big game. Join us in the Biergarten where we'll have special edition glassware (while supplies last), all TVs on the game, a big screen at the end of the lawn and plenty of cold beer!
The Shooting Stars will be on hand so come raise a glass of Crawford Bock to Brantley, Bregman, Cole, Pressly, Springer and Verlander!
Glassware available beginning at 5PM, game starts at 6:30PM
At The Brewery