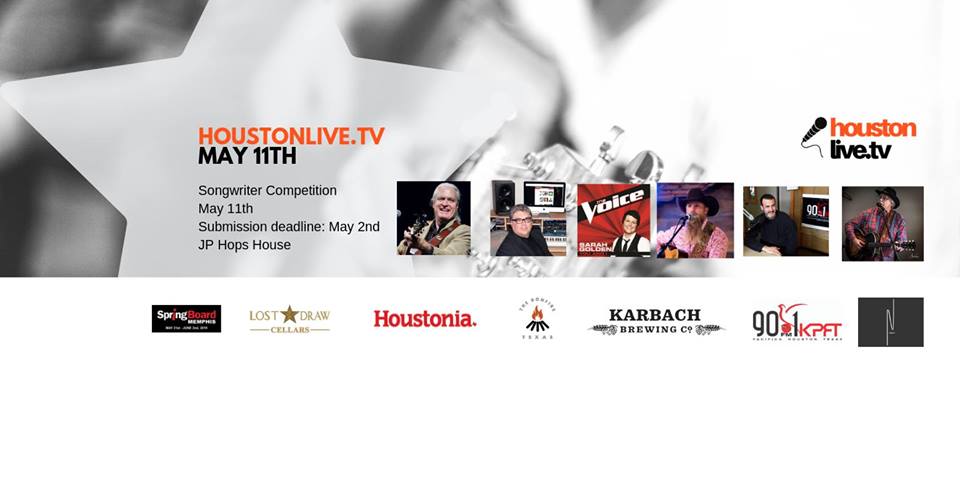 Houston Live Music Songwriter Competition
Houston Live, hosted by The Bonfire Texas, is the first Houston-wide singer/songwriter music competition 100% run by volunteers. Entry fees support the artist and animal rescue with 50% of the proceeds going to the winner, and 50% will go to animal rescue.
For musicians: Three easy steps: 1) Register at the Eventbrite link below and pay $15 for early bird entry, 2) Email your song(s) to tracy@brandsoup.com, and 3) Be available to perform your song live May 11th! All songs must be your original work.
There are no limits to the number of songs you can enter.
To participate you must currently reside within the Greater Houston area.
*You must register and pay the $15 early bird entry fee for each song entered.
*Indicate which category of 11 categories that you would like to submit each song for (include title and category in the file name of the song file). Categories are Singer/Songwriter, Bare Bones, Country, Love Songs, Pop, Rock, Blues, Jazz, Folk/Americana, Inspirational.
*You must be available May 11th to perform the song live.
Thank you and good luck!
Thank you to our volunteers judges panel that includes Ken Gaines, Brian J Kalinec and more to be announced.
For music lovers: Get your tickets now and secure your Admission ticket and reserve your spot for this exciting new competition to help discover and promote local Houston talent! VIP Donor area seats still available. Portion of proceeds benefit Belles Buds Rescue.