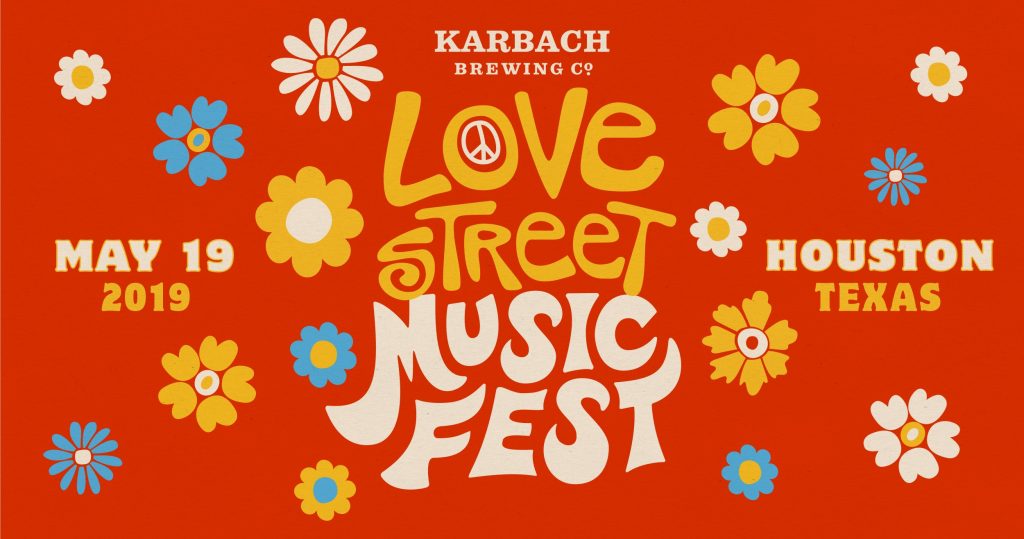 Love Street Music Fest 2019
2019 Set Times:
Gates Open: 1:00PM
Texican: 1:30 PM (Stage B)
lovelytheband: 2:10 PM (Stage A)
VODI: 3:10 PM (Stage B)
Toadies: 3:50 PM (Stage A)
slenderbodies: 5:10 PM (Stage B)
Bishop Briggs: 6:00 PM (Stage A)
Wrestlers: 7:10 PM (Stage B)
Walk the Moon: 8:05 PM (Stage A)
In the 1960's on Allen's Landing sat Love Street; a hot spot of music and social impact. The venue hosted eclectic characters ranging from open mic'ers to the Lizard King himself. Love Street was not only a place, but a state of mind. A place to unwind and let the music refresh your soul.
Now we're bringing the party to you here on Karbach Street with our 3nd Annual Love Street Music Fest! Join us May 19th from 1-10PM for a day filled with the sweet sounds of live music from local and national artists, and of course, the cold refreshment of Karbach beers. It's going to be music to your beers!
Purchase Tickets
At The Brewery