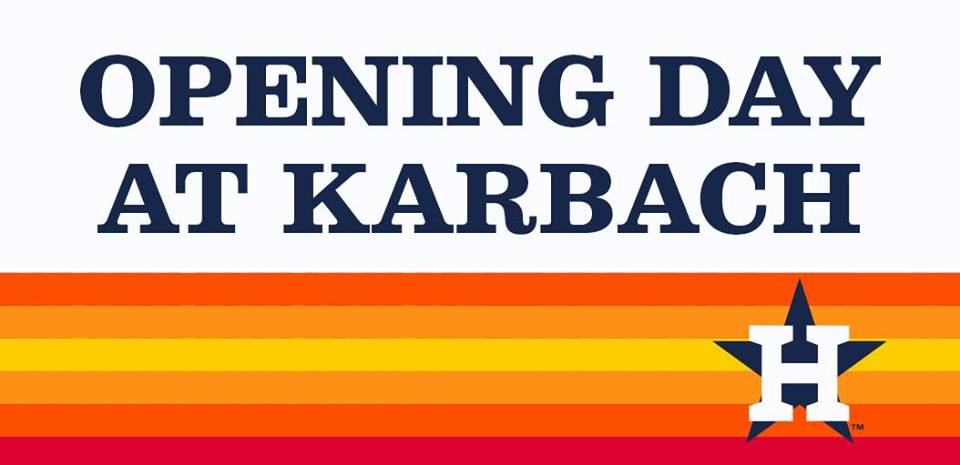 Official Astros Opening Day Watch Party
Karbach and the Houston Astros are teaming up to throw a party in the Biergarten to celebrate the return of baseball season! This year our beloved Astros open on the road so Orbit, the Shooting Stars, and the Shuttle Crew will be on site to cheer on the team from afar!
The festivities start at noon when we open up our Biergarten early. Between 12-2PM each guest will have the chance to throw a baseball through a home-plate sized cutout in an 8 ft tall Crawford Bock can for the chance to win throwing out the ceremonial first pitch at the Houston Astros vs Oakland A's game on July 23rd!*
The first 1,000 guests will receive a raffle ticket for the chance to win a pair of tickets to the Astros home opener on April 5th and Orbit and his team will have fun games and prizes to be had!
Souvenir #TakeItBack glassware will be available with 16 oz beer packages in the Biergarten while supplies last, and of course, plenty of Crawford Bock will be on tap!
So let's root root root for the Astros!
*One pitch per person from distance of 60ft. If you make it, you will receive a ticket and be entered into a raffle to win. Drawing will be right before first pitch at 2:30pm. Must be present to win. Winner will receive 4 club level tickets to the 7/23 game and go on field to deliver the first pitch prior to the game starting.