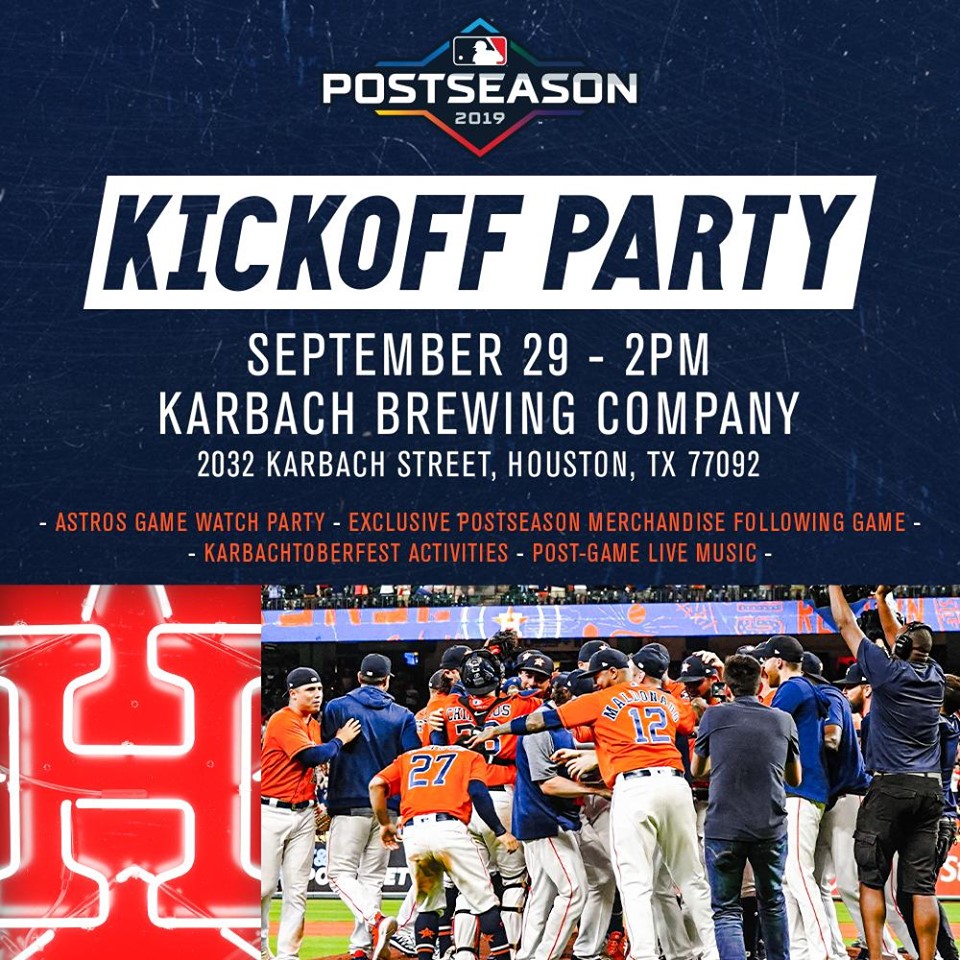 Official Astros Postseason Kickoff Party
The regular season is coming to an end, which means it's time to celebrate with the Astros as they kickoff their postseason run! Join us in the Karbach Biergarten as we watch the game on Sunday.
You'll be among the first to get access to some exclusive postseason merchandise, and even enjoy some Karbachtoberfest activities. There will also be live music following the game.
At The Brewery