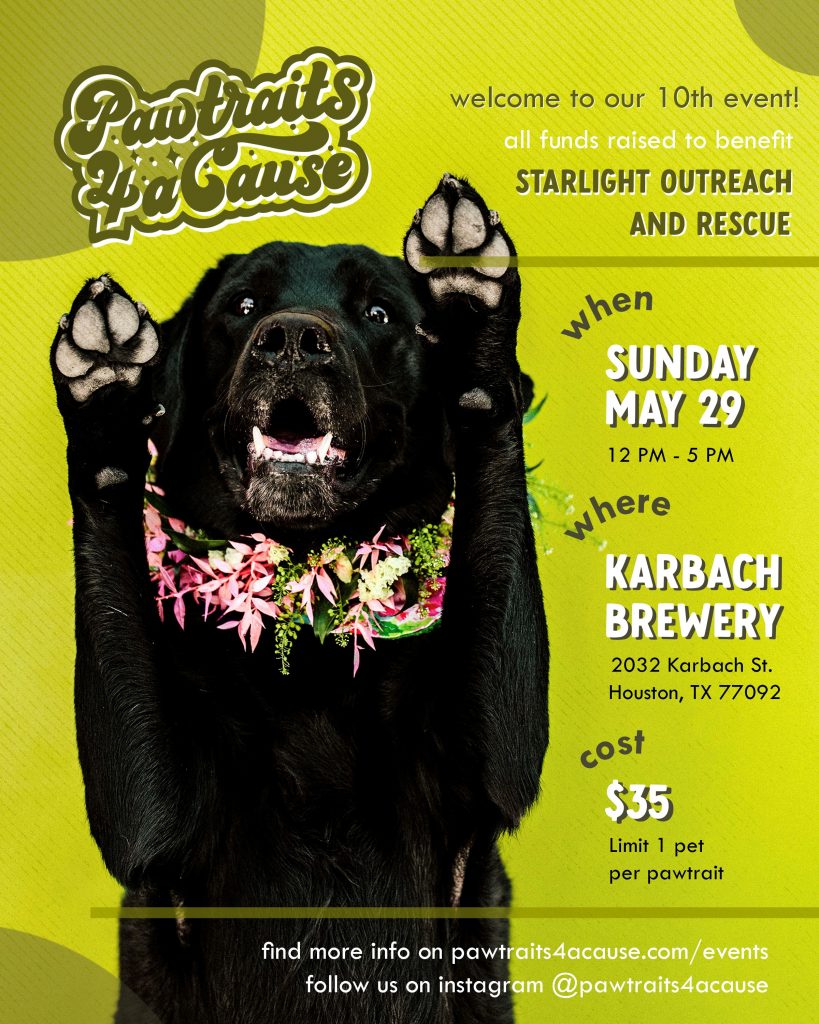 Pawtraits 4 a Cause
Come by the Biergarten to get a portrait of your favorite furry friend! All proceeds from the portraits go to a great cause!
Limit to one pet per one pawtrait. As always, First come, first serve. However, cats/exotic pets will take priority as they are not use to being outside/stressful environments.
Pawtraits will be going on from 12-5:00 pm.
BACKDROP COLOR WILL BE SAGE. (pastel green color)
Starlight Outreach and Rescue (S.O.A.R.) is a 501(c)3 non-profit animal rescue that started with a small group of volunteers who wanted to support the efforts of Houston-area shelters to provide a better quality of life for stray and abandoned animals, medical attention beyond the scope/capabilities of the facilities along with fostering and rescue services for animals with special needs.
At The Brewery