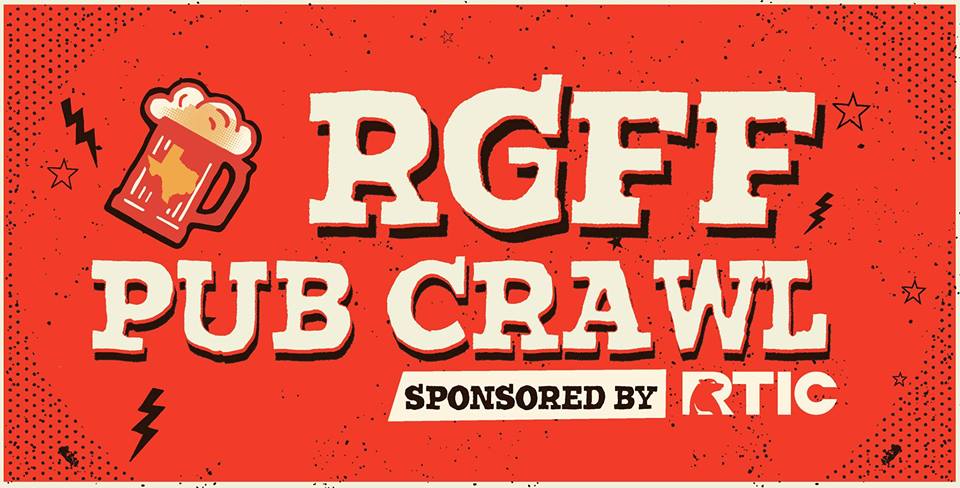 RGFF Pub Crawl presented by RTIC
Join the Robert Garner Firefighter Foundation for our semi-annual charity pub crawl.
The RGFF Pub Crawl, presented by RTIC Outdoors!
The event is happening in Midtown and has 5 stops. We'll start at Little Woodrow's Midtown at 2pm. Then stop by The Dogwood, Pub Fiction, Jack & Ginger's – HTX and 3rd Floor (any order you choose) and then at 7pm head back to Little Woodrow's for a party that you don't wanna miss! Custom Firefighter pint glasses will be handed out for everyone that successfully visits all five stops.
No punch cards or wrist bands needed for this pub crawl! Each stop of the crawl will have great discounts on beers from Karbach Brewing Co.! Most of the brews will be only $3!
New Version of Station 68 will be available as well from our 2019 Home Brew Contest Winner David Godfrey!
General Admission is $10 and allows you to participate in the pub crawl!
VIP packages are available for $50. Package includes: Eventbrite express check in, t-shirt, VIP Meal, collectible firefighter pint glass, food voucher and 2 koozies.
100% of the proceeds benefit The Robert Garner Firefighter Foundation.
The event is open to the public so invite any your friends and family. The more people that come, the more money we can raise! What's better than hanging out with friends, drinking great beer and raising money for charity?
The Robert Garner Firefighter Foundaiton is a 501c3 non-profit organization.
Purchase Tickets