12th Man® Lager
Gig 'Em™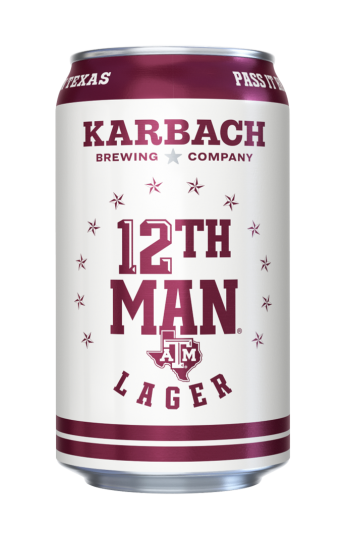 Pale Lager
In 1922, the 12th Man tradition was born when E. King Gill stepped out of the stands to suit up for the Fightin' Texas Aggie football team, who were down to 11 men due to injuries. Although never called to play, Gill's dedication is echoed in the spirit of Aggie fans everywhere, earning them the distinction of The 12th Man.
Both steeped in tradition, Karbach's 12th Man Lager is a rich traditional German brew, fermented low and slow for crisp refreshment.
Like an Aggie Yell on game day, Pass It Back. Here's to the 12th Man!
Malts
2 Row Pale, Vienna
Hops
Hallertau-Mittelfruh, Saphir, Tettnanger