Yule Shoot Your Eye Out
It's a Major
Award!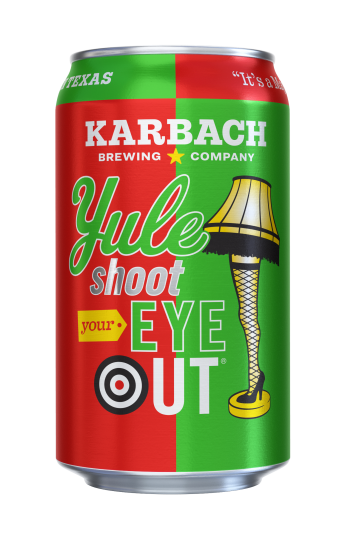 Red Ale Brewed with Orange Peel
Just like the old man's "major award," our seasonal red ale will light up the neighborhood. Loaded with smooth caramel malt and a citrus twist, we triple-dog dare you to find a better holiday ale. Ohhhh fuuudge, it's only here for a limited time!
Available: Late October – December
Malts
Two Row Pale, Medium and Dark Crystal, Roasted, and Biscuit
Hops
Spalt